Create your own visitor map!
Create a Myspace LED Scroller
april
smile!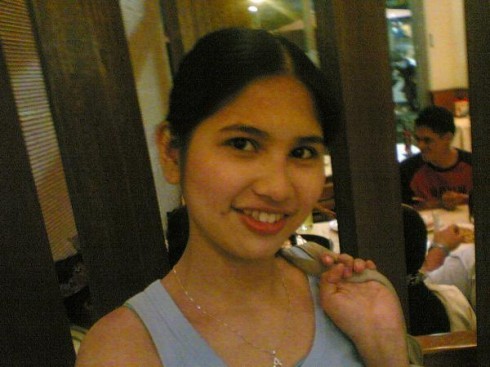 Top Friends
About Me
im april..

i am simple..
i am cheerful person but moody sometimes..
i am working student..
i am junior college student...
i am a marketing major..
i hate people with bad attitude..
i am sensitive..
i love telling stories..
i love eating sweets..
i hate flying insects especially cockroach..
i am fan of daniel radcliffe,jim carey, and sandra bullock..
..and,,i love having lots of friend..



thats all!
just give me a add..
and comments..
thanks:-)
| | |
| --- | --- |
| Name | åþrïl |
| Gender | Female |
| Age | 19 |
| Ethnicity | Asian |
| Interested in | Men |
| Status | In a relationship |
| | |
| --- | --- |
| Interests | i love, malling, eating, sleeping, reading books, surfing the net, watching movie, hang outs, cooking |
| Music | i love songs of, madonna, paris hilton, fergie, swv, lean rhimes, lisa loeb, backstreet boys, incubus, linkin park, the calling, eminem, beyonce, mariah carey, nsync, pussy cat dolls, michael learns to rock |
| Movies | the grinch, bruce almighty, ace ventura, the mummy1, the mummy returns, 300, mr and mrs smith, 50 first date, ring012, harry potter 12345, the phone, the transporter, spiderman123, fantastic4, fun with dick and jane, armageddon, the day after tommorrow, independence day, 8 legged freaks, underworld, van helsing, rush hour123, bruce almigthy, ice age, madagascar |
| TV | spongebob squarepants, national geographic, charmed, americans next top model, smallville, mtv asia |
| Books | rich daddy poor daddy, the art of courting, cooking books, freakonomics, the rising sun |
| Quotes | "dEr iS nO sUch thiNg aS cNt,oNly wOnt...aLL iT taKes Is A bUrNing desiRe tO accOmplisH,tO maKe A chANgE.. GO FORWARD,GO BACKWARD.. wHATeVer iT taKes!" |
Statistics
Recent Entries
Recent Photos
Web Skills
HTML, Photoshop, Windows
Get Your Own Player!

Myspace Games by: FunGameCodes.com